Owner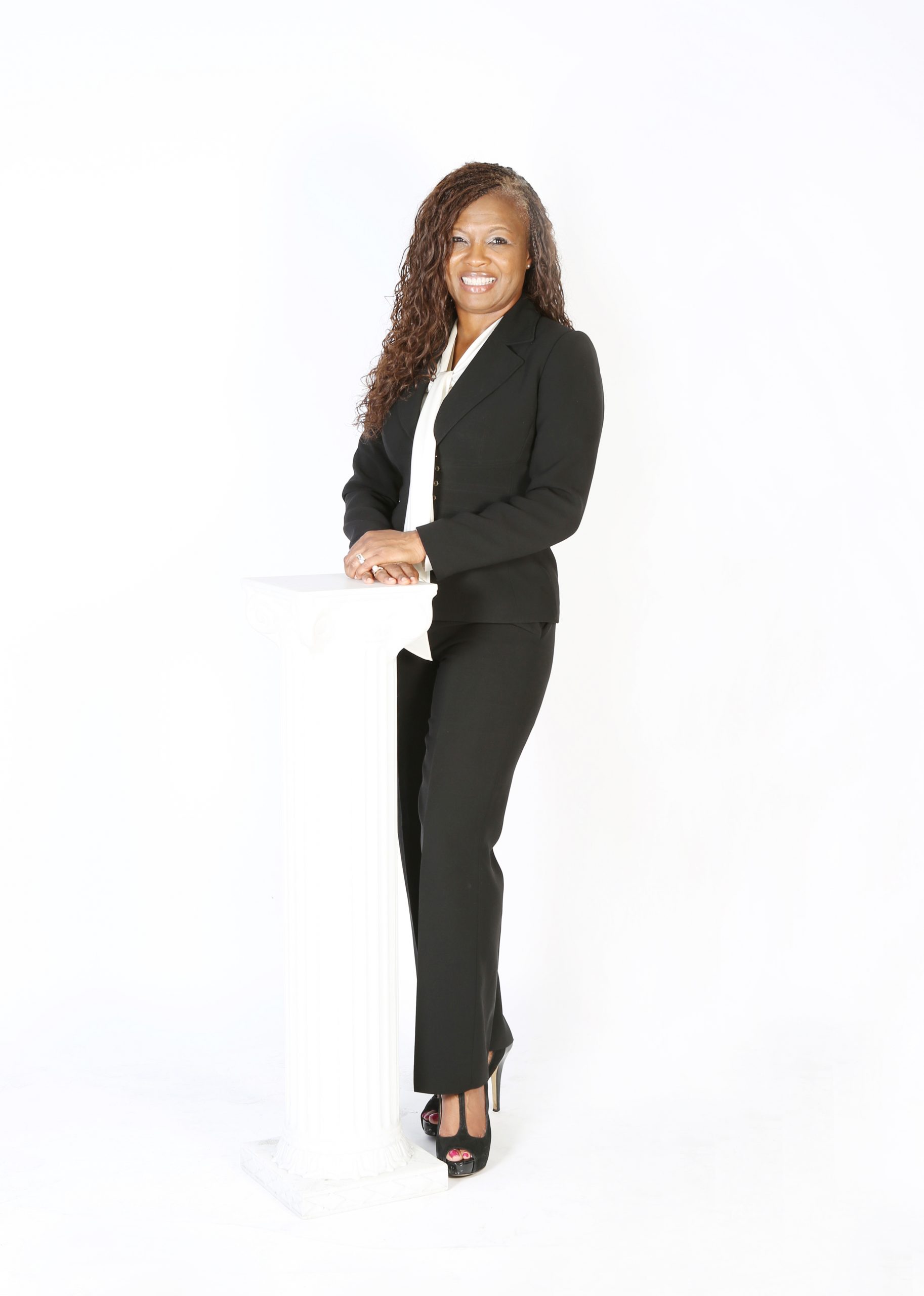 Angelina Garner, a Southern California native, is a graduate of California State University, Long Beach with a Bachelor of Science degree in Business Administration with an emphasis in Accountancy.  She has 20 years of service at State of California, Franchise Tax Board.  Her responsibilities and duties included: training, mentoring, tax collection, compliance activities, and auditing.
Angie has endured and witnessed financial struggles!  Although both parties worked and earned monies, Angie and her family's spending was out of control and was incurring more debt.  As a result, she endured stress, turmoil, insecurities, and hopelessness.  Angie decided she wanted to change this landscape.  She wanted peace! 
To find peace amidst her financial mess, Angie began digging in the scriptures and reading books from others, she discovered the path to financial responsibility.  One of the books she read and gave her a blueprint was, "Financial Peace," by Dave Ramsey.
Thus, Angie began a journey to implement mindset shifts, the tool of budgeting, and incorporating Godly faith.  Then, she saw a change in her finances.  She began to see bills paid in full, increases in savings, retirement accounts, and less in frivolous spending.  In fact, Angie was able to save money towards her hugely important goal of full-time entrepreneurship.  
In addition, Angie witnessed the financial struggles of business owners while giving 20 years of service with a governmental agency.  She encountered many business owners that failed to maintain tax compliance by not filing tax returns or the proper paperwork.  As a result, they were subjected to tax levies and garnishments.  She discovered that many start-up, entry level business owners did not devote the time or resources to financial management; and/or lacked the necessary knowledge to manage business finances and all of its intricate details.  Angie's heart yearned to address the needs of this group by providing reasonably priced, informed, and efficient tax and bookkeeping services.  It's important that business owners operate in their strengths and allow others talent, skill or gift to meet the needs of the business.  Then, they can experience peace in its finances, see growth and prosperity in its endeavors.  
Angie started Alpha Business Services in 2006 on a part-time basis with notary and loan signing services.  Since 2018, Angie has operated this business full-time by offering a variety of tax and bookkeeping services, as well as, business formation services.
Angie is a Certified Registered Tax Preparer by California Tax Education Council.  And, she is a participant of the Annual Filing Season Program by the Internal Revenue Service.  She is a member of National Association of Tax Professionals (NATP).  In addition, she is trained in  QuickBooks.  Furthermore, she is member of local organizations.
Angie is always seeking ways to help her clients.  Recently, Angie became a licensed Mortgage Loan Originator to help others in obtaining home loans or refinancing a current mortgage.  
During her spare time, she enjoys spending time with family and friends, traveling, eating, Karaoke and playing tennis!
Armed with her personal experiences, varied volunteer and work experiences, educational experiences, a degree in Accountancy, Angie is ready to help others achieve financial peace in their finance.